Race across the Arctic Circle, Amazon Rainforest, World's Oldest Desert and the undiscovered Tian Shan Mountain Range.
The ultimate multi-day ultramarathon series - set in the most remote and hostile environments on earth.
Beyond the Ultimate runs a series of self-sufficient, multi-day ultramarathons set in the most challenging but beautiful environments around the world.
Our events cover a number of different environments and distances all of which are designed to test you. Whether you're keen to run across the Kenyan wildlife conservancies, the remote Knoydart Peninsula in Scotland or take on our Global Race Series, we have something remarkable for everyone.
We believe that you should fill your life with experiences, not things. And so our multi-day trail running adventures have been created with that in mind. We know ordinary people can do extraordinary things.
We are Beyond the Ultimate. Follow us to adventure.
Discover more races
Why not check out our other races? The For Rangers Ultra is a 230km adventure across the Kenyan wildlife conservancies and the 125km Highland Ultra is set on the remote Knoydart Peninsula in the West Highlands of Scotland.
For Rangers Ultra
Highland Ultra
Get a taste of a 230km adventure across Kenyan wildlife conservancies
What our runners say
Damian Hall
The scenery was just so beautiful. You couldn't stop and admire it for long or you'd freeze to death. But it was very beautiful. A belting adventure.
Team GB Trail Runner, UTMB top-20 finisher, Ice Ultra Winner 2018
What our runners say
Kasia Orzechowska
Flawlessly organised so you can focus on running, enjoying the epic scenery and meeting some truly inspiring people. One of the most unforgettable experiences of my life.
Desert Ultra Winner 2019
What our runners say
Mael Jefferson
You'll witness beautiful landscapes and meet some amazing local people. An incredible human experience I want to come and experience again.
Jungle Ultra Finisher 2019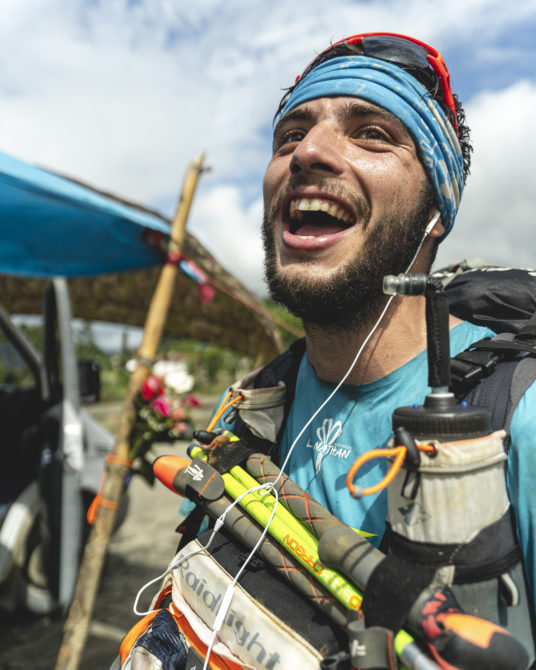 What our runners say
Nick Watson
The best thing I've ever done. I've seen rhinos and elephants every day. Everything about this race is so special, you've just got to come and do this.
For Rangers Ultra Finisher 2018
What our runners say
Andy Quicke
A fantastic route in the stunning Highland area around Knoydart. Great race, well managed by all the team at Beyond The Ultimate. Love it!
Highland Ultra Podium 2022
What our runners say
Lenka Vacvalova
It's beautiful in Swedish Lapland but tougher than I imagined. The cold punishes any mistakes. I wanted to know what I was capable of after all my training and this race showed me.
Ice Ultra Female Winner 2022
What our runners say
Jacqui Palmer
An incredible race in a beautiful landscape, with so many helpful and caring volunteers. Running in a raw and untouched landscape with elephant, rhino, giraffe and zebras was epic.
For Rangers Ultra Finisher 2019
In the news
Keep up to date with our latest articles, podcast, videos and blogs giving you all the information you need to know about our races.
Official Store and Merchandise
Tried and tested clothing and equipment for extreme environments.
The Beyond the Ultimate team have spent countless hours working, training and racing in the most extreme conditions. The carefully selected products available on the store are what we choose to rely on ourselves.